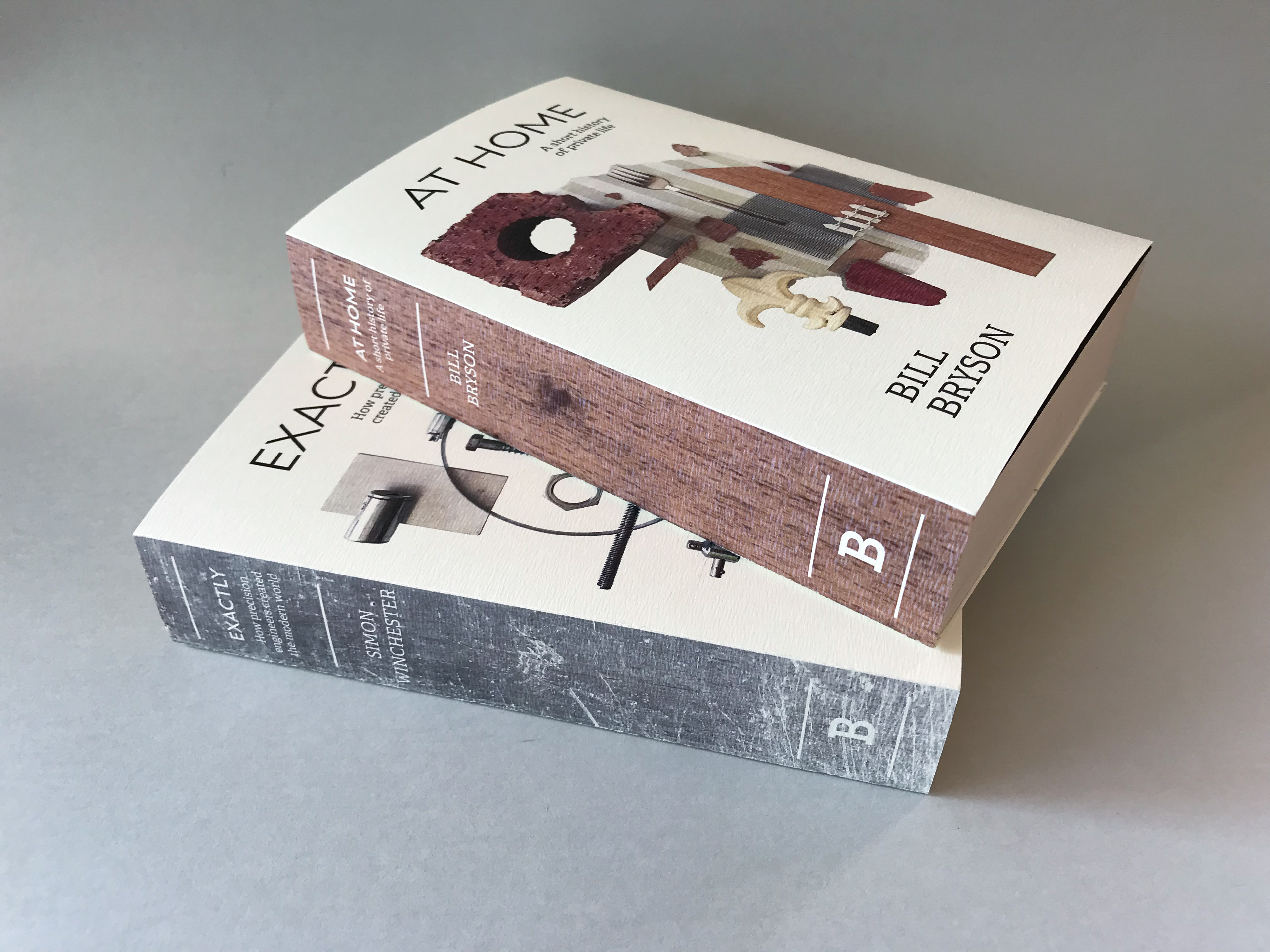 The publishing brief required us to design a conceptual book cover series consisting of two titles. They were required to 'fit' together on a bookshelf in store or in the home. At Home by Bill Bryson and Exactly by Simon Winchester were the 2 non-fiction books I chose to redesign the covers for.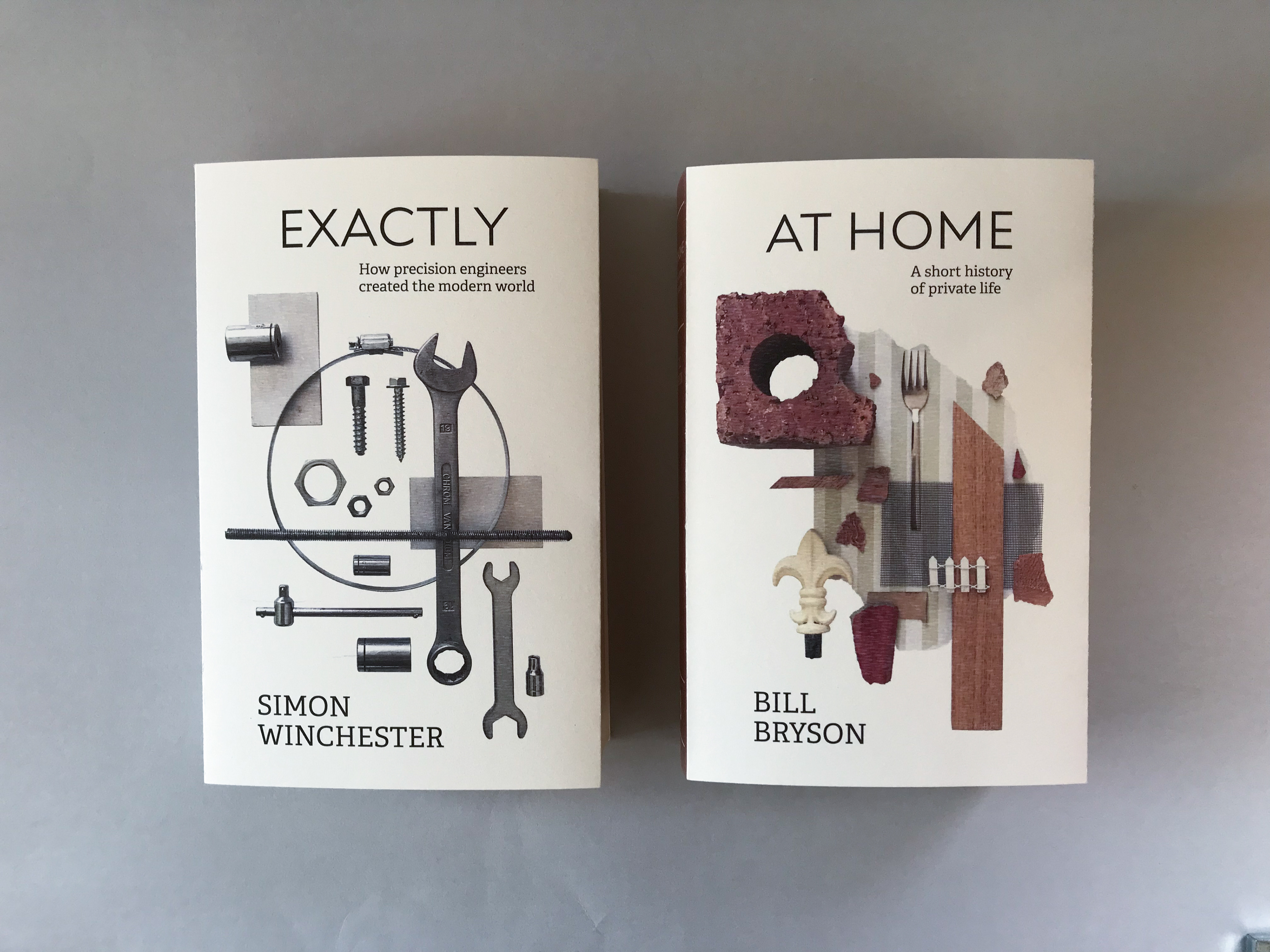 I approached this brief by first reading a few chapters of the books, and several reviews in order to understand the topics. I understood that both titles were an accumulation of various facts, and began brainstorming. My approach to this idea was to collect a bunch of found objects relating to the content of the titles and creating layouts which I could then photograph. At Home uses more homely textures, such as wood, brick, etc. While Exactly uses more metallic textures such as wrenches and screws. 

Not only do the layout styles of the covers create a connection between these two book designs,  but the spines also do. The spines of these designs both employ a full bleed texture. This links the books when they are placed on a bookshelf.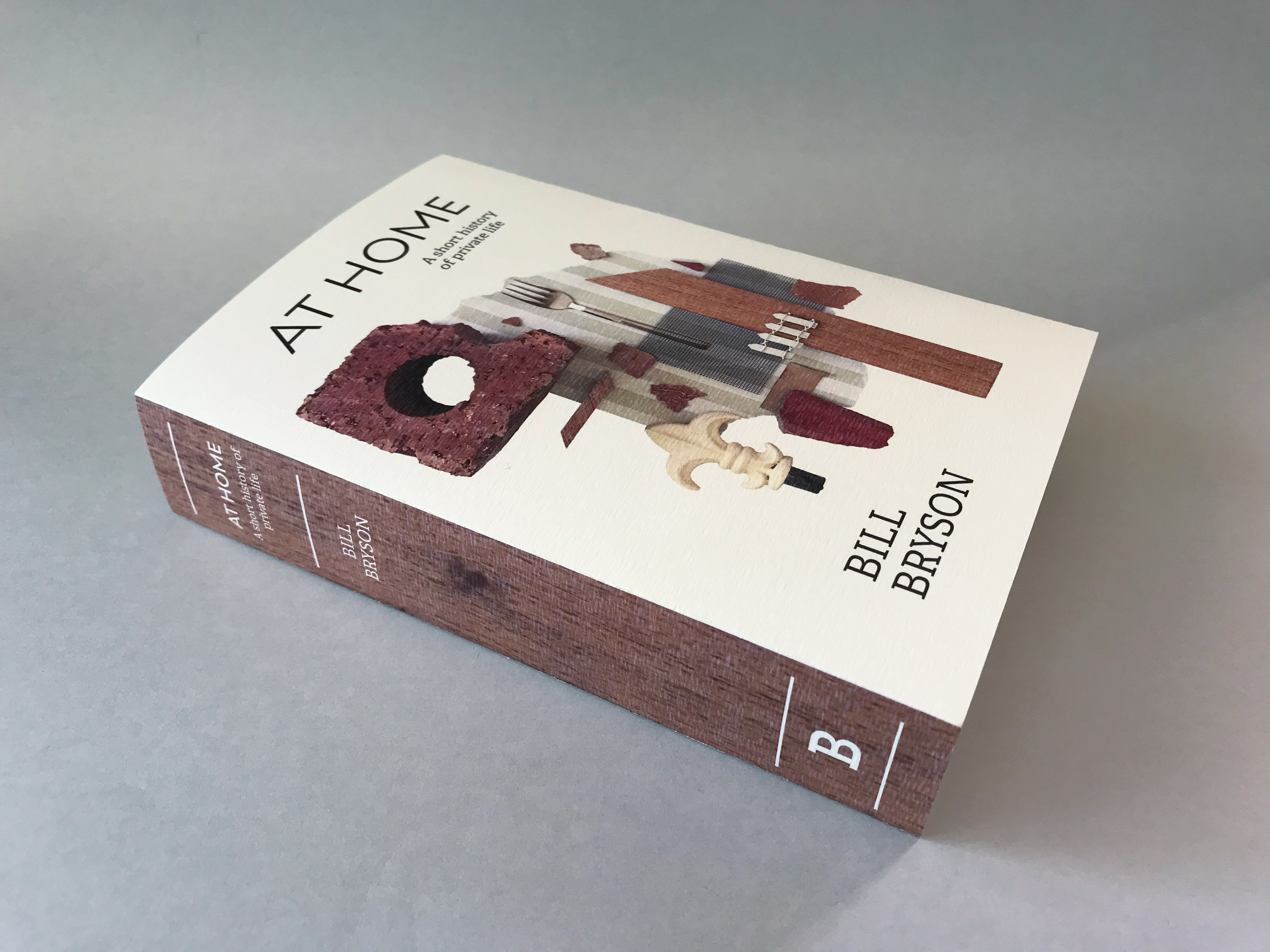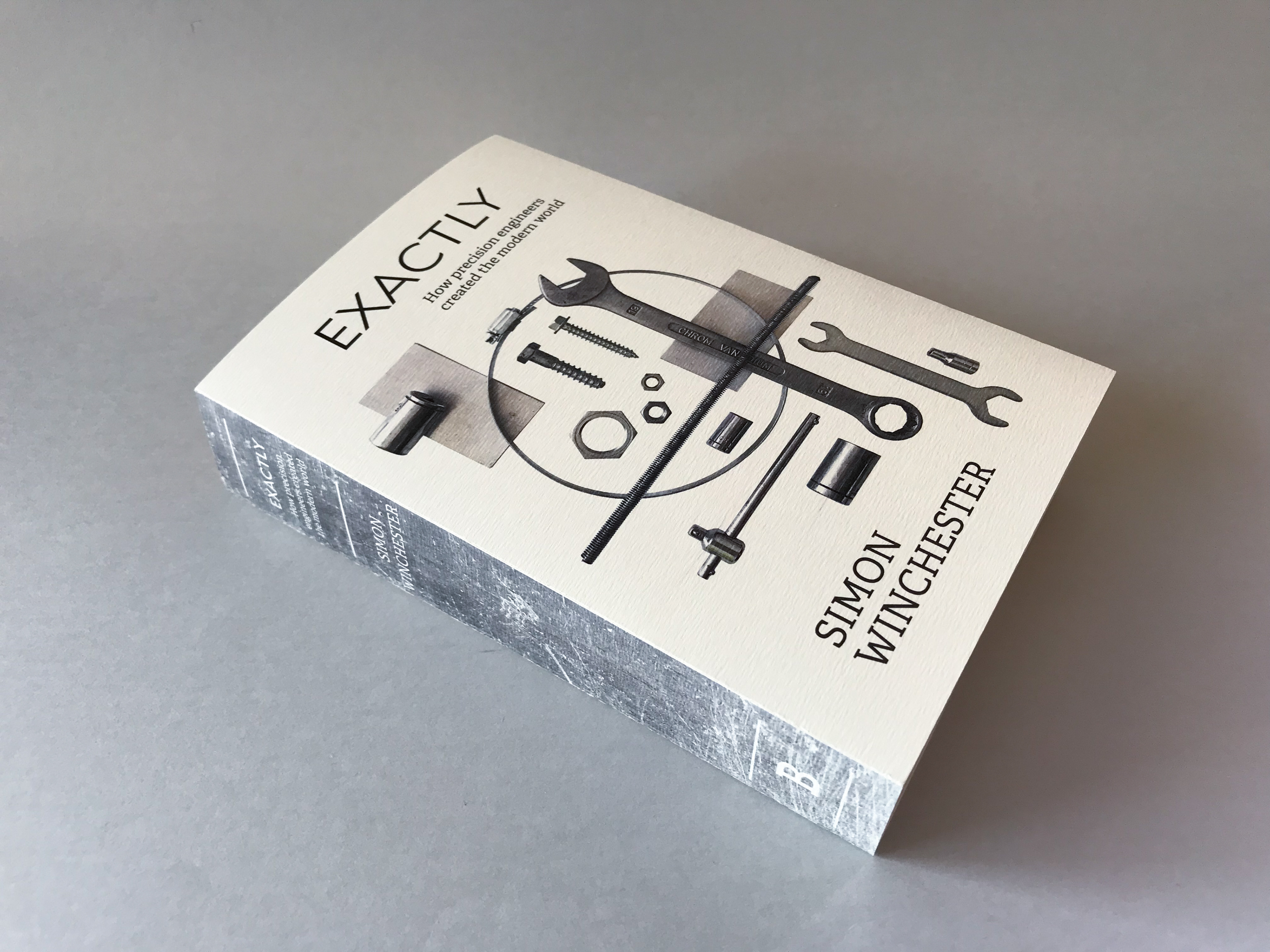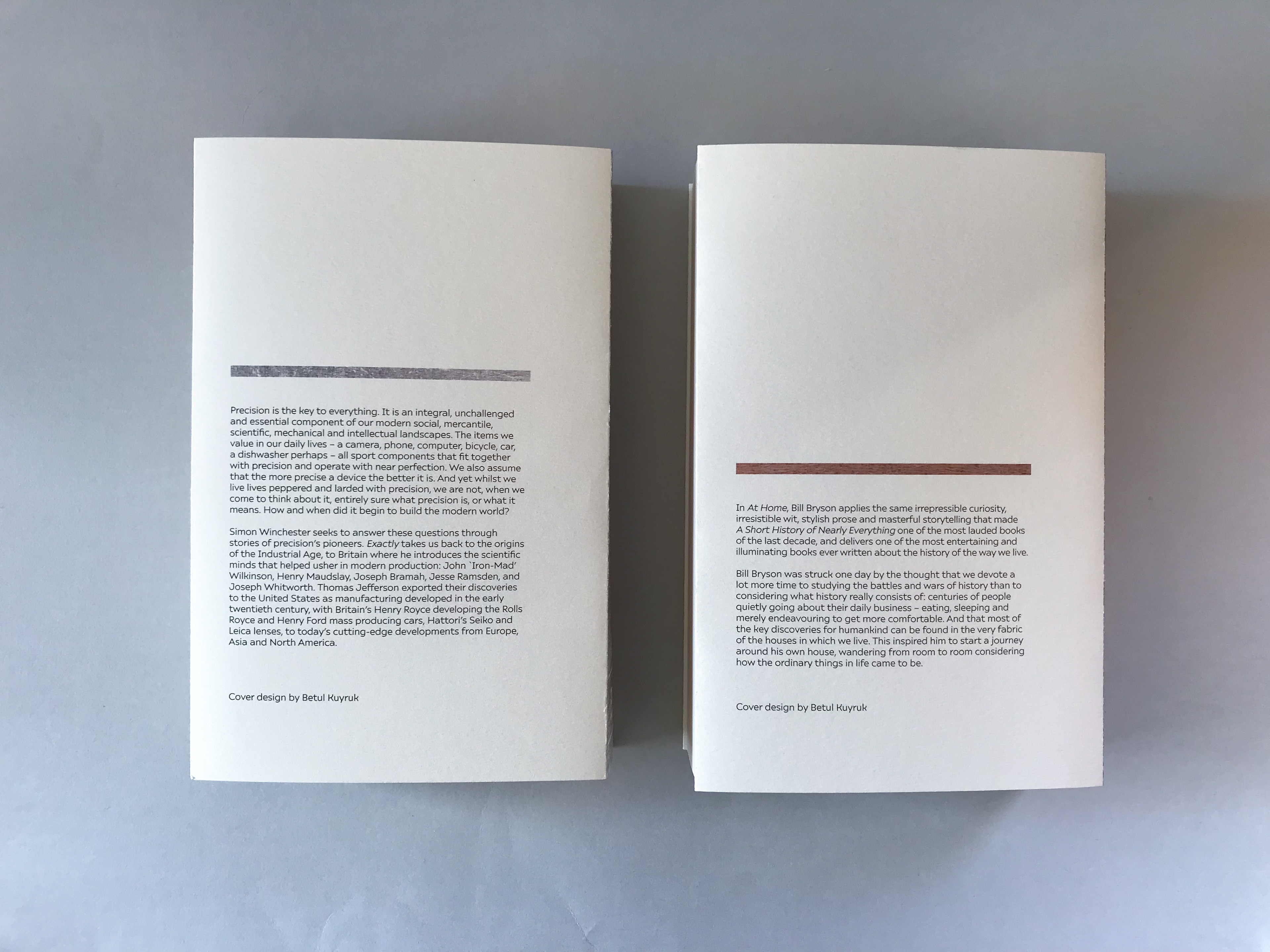 The back covers are also linked with the textures used on the spines.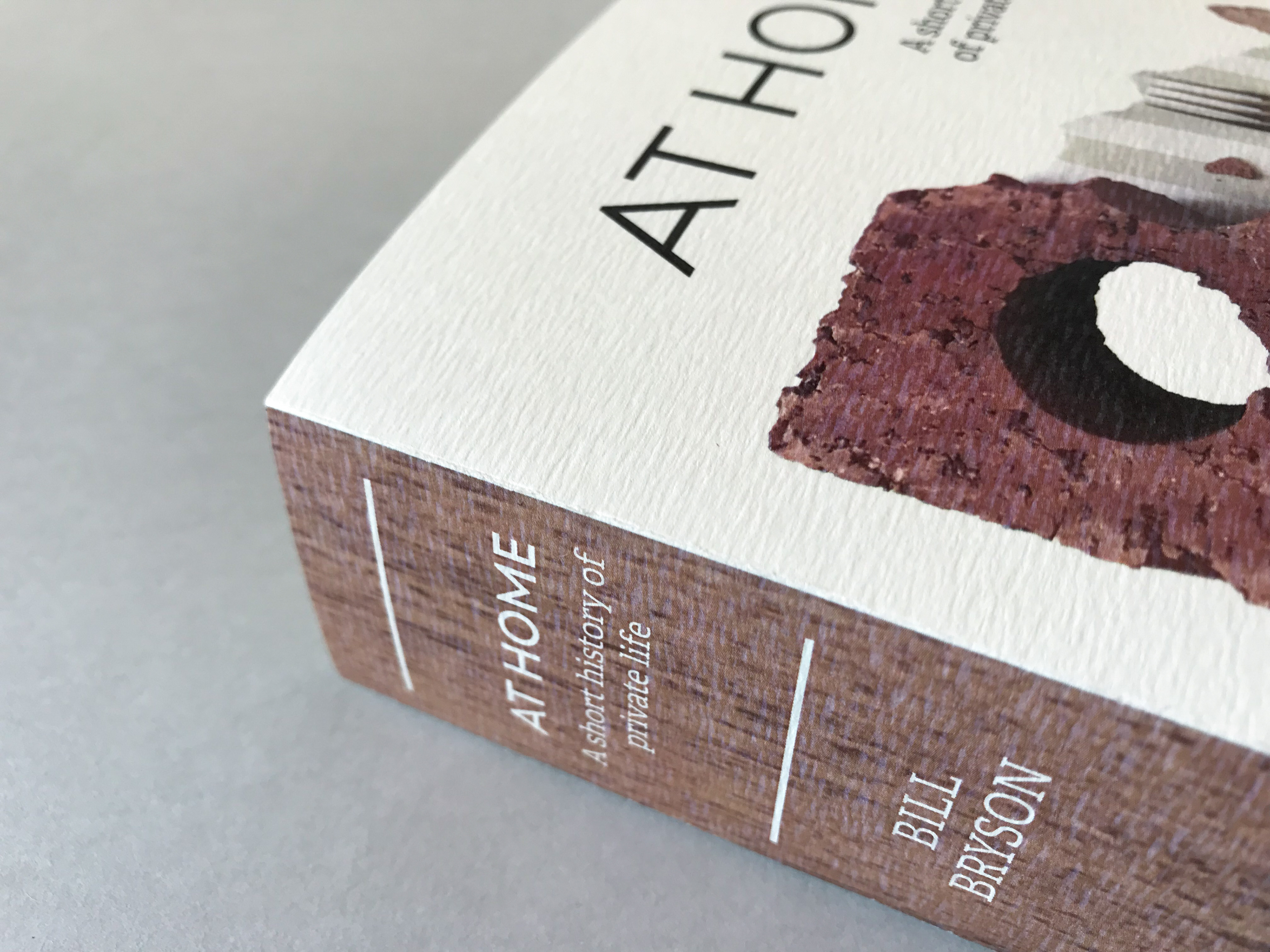 A cream, textured paper stock was printed on. This ensures the theme of 'textures' is carried on from the visual design and into the tactile design.